Tyler
Who I Am
---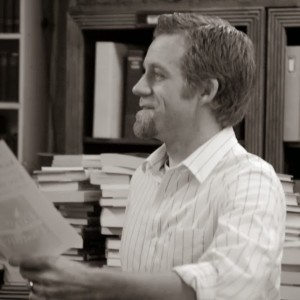 I live in Ogden, Utah with my wife, Jessica, and our four daughters. Besides my family, my greatest passions are running, teaching, and spending time with stories well-told (whatever the genre or source). I've taught literature and writing for Idaho State and Brigham Young University–Idaho and my research interests vary widely, from poetry (both written and in performance) to Mormon literature and culture to performance ethnography and pedagogy to online teaching and learning (particularly online writing instruction) to the digital humanities. 
I'm also a sucker for smartly-written and engaging TV shows and movies. The first TV show on my list is Doctor Who, but Firefly is a very close second; I'm also a big fan of Sherlock, Fringe, Big Bang Theory, How I Met Your Mother, Castle, Bones, and NCIS. As for movies, don't even get me started.
My poems and book reviews have been published in Metaphor, Dialogue, Irreantum, Salome, Mormon Artist, Black Rock & Sage, Wilderness Interface Zone, Victorian Violet Press Poetry Journal, Psaltery & Lyre, The Likewise Folio, and BYU Studies and I compiled and edited Fire in the Pasture: 21st Century Mormon Poets, an award-winning anthology that includes the work of 82 contemporary Mormon poets. In addition, I'm the poetry editor for Dialogue: A Journal of Mormon Thought and my collection of poetry and essays on poetry, Field Notes on Language and Kinship, was published in 2013 by Mormon Artists Group.
Watch this video for more about what makes me tick: